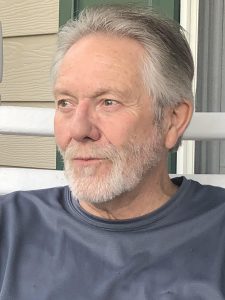 Ed Clark is a native of Seattle, Washington, attended the University of Washington, George Washington University in Washington DC, and currently resides in, yes, Washington County, Virginia. Before becoming a teacher, he served in the US Army, the Peace Corps, fought forest fires, worked as a commercial fisherman in Alaska, did some logging, ran a building maintenance business and managed to work his way through college.
These days Ed is a retired English teacher who lives in the Appalachian Mountains of SW Virginia with his wife, a dog, a six-pack of cats and a couple of adult kids when they come to visit. He likes to hike and fly fish, write haiku, read and write.
Interested in catching up with Ed Clark on social media? You can find him on Facebook or contact him via the contact page on this site.